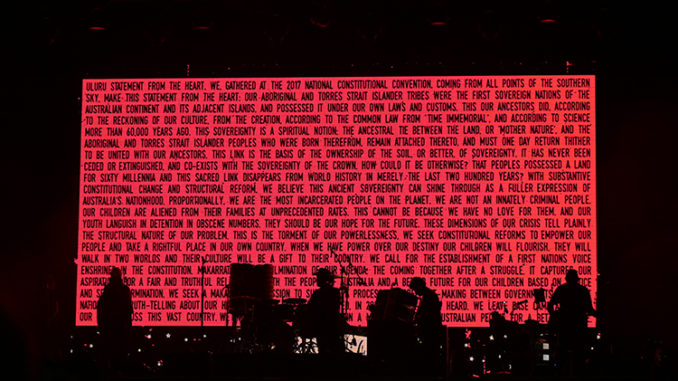 Womadelaide 2021 – King Rodney Park – March 5-8
Midnight Oil was perhaps the perfect band to close this year's Womadelaide. Carrying the message that the country needs to change they strode triumphantly onstage in a world that itself had changed drastically since last year's event.
As we left last year's event there was just a hint of what was to happen but within two weeks many of us were locked down. In Victoria, this was to last for months and live music seemed something in the distant past. The reconfigured festival offered us our first such event since last March and, while it was quite a different experience one would have to say that it was a success.
So, it was with some trepidation and a lot of joy that we ventured to this year's Womadelaide, held at King Rodney Park on the other side of the CBD to the usual Botannic Park location.
After registering on our QR phone app we entered the park where we were met with one stage (rather than seven) that was faced by thousands of neatly arranged plastic and somewhat socially distanced seating. Dancing was restricted to the area immediately in front of each seat. We may have to get used to this sort of thing for a long while. There were drink and food stalls at the rear of the site, plenty to cater to the abbreviated crowd. The shock for we Victorians was that no-one was required to wear a mask.
I think I can safely say that music festivals and social distancing – with added alcohol – do not work well together, especially when there is a rock band involved. As usual, the Womadelaide organisation was exceptional but there will never be enough staff to ensure every punter stays in of in front of their seats in all shows, even with a cut down capacity of six thousand.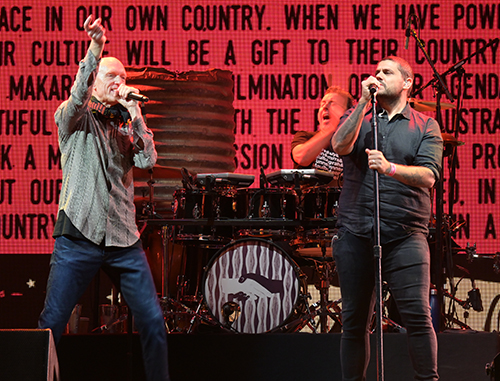 Midnight Oil's message for change is carried in the songs of The Makarrata Project, the album that they recorded and released last year in collaboration with indigenous artists, many of whom were here this evening. It is not unreasonable request for a change in dealing with our indigenous brothers and sisters. That message was introduced at the start of the show on Monday evening by a video and it was later powerfully reinforced by the songs.
It's difficult to believe that The Oils' recording career goes back more than 42 years. You might only guess that from the number of middle-aged fans who proudly wear their t-shirts. Having suffered the loss of bass player Bones Hillman last year, the band found an excellent replacement in Adam Ventoura (who only looked a bit nervous) and the unit rolls on like one of those huge road trains through the red dust of the outback. Peter Garrett's energy is undiminished, and he remains probably the most striking front man in rock. (I had to check that he actually turns 68 years of age in a month's time!)
The band is propelled by drummer Rob Hirst, who must be the world's hardest-hitting and fittest drummer; expending more energy than his singer as he wastes drumsticks as if they are kindling. Then there are the guitars of Martin Rotsey and Jim Moginie complementing each other and allowing the latter to add some atmosphere on keyboards. Listening to Moginie play – and obviously enjoy himself on both Saturday and Monday – it seemed that while few would call the music subtle it is a lot more complex than people might credit.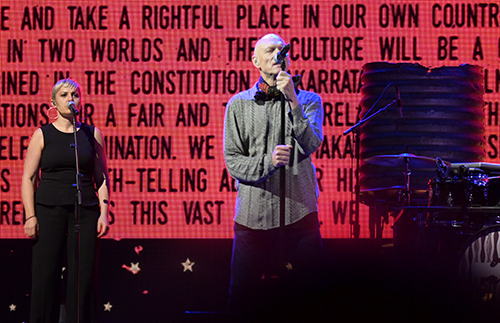 The ensemble was completed by Leah Flanagan and Liz Stringer on backing vocals (with Stringer also playing guitar) while later a three-piece horn section joined the fray. (Stringer has her own solo album coming out soon and the one single released so far suggests it is a beauty).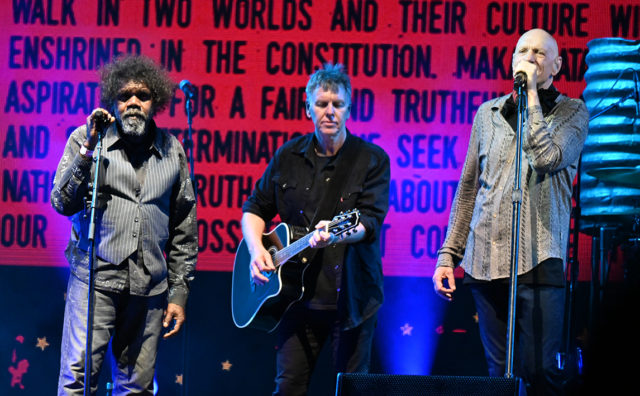 For its entire career Midnight Oil has been in the forefront of social and political commentary, early on becoming a strong advocate of indigenous rights. So, it was apt that the band kicked off with 'Redneck Wonderland,' 'Truganini' and 'Jimmy Sharman's Boxers'. The introduction of 'Uluru Statement From The Heart' and 'Come On Down' segued into the songs of The Makarrata Project with Troy Cassar-Daley joining in before the band launched into 'Gadigal Land'. 'First Nation' and 'Change The Date,' rolled on with Dan Sultan joining in before 'Terror Australia' featuring Alice Skye and 'Desert Man, Desert Woman' with Frank Yamma (who received a special thanks from Garrett) and Cassar-Daley again. Jim Moginie's 'Wind In My Head' closed this portion of the show.
For the remainder of the set, it was back to the full-on rock for which the band has become renowned. 'Only the Strong' and 'Luritja Way' gave way to Rob Hirst moving to the front of stage for the first part of 'Kosciuszko' prior to a rousing 'Best of Both Worlds.' Closing with 'Power and The Pasion' and 'Beds Are Burning' continued a theme that has been a constant for the best part of 40 years.
In contrast to Saturday night's 20-song set from the Oils – which could hardly be considered run of the mill – The Makarrata Project added a dimension with a lot of light and shade to the message as well as to the performance. After Saturday, I declared that I had not changed my long-held opinion that this was the best Australian band I had ever seen in concert. Monday's show confirmed it. In fact, this just might be the most important thing that Midnight Oil has ever done.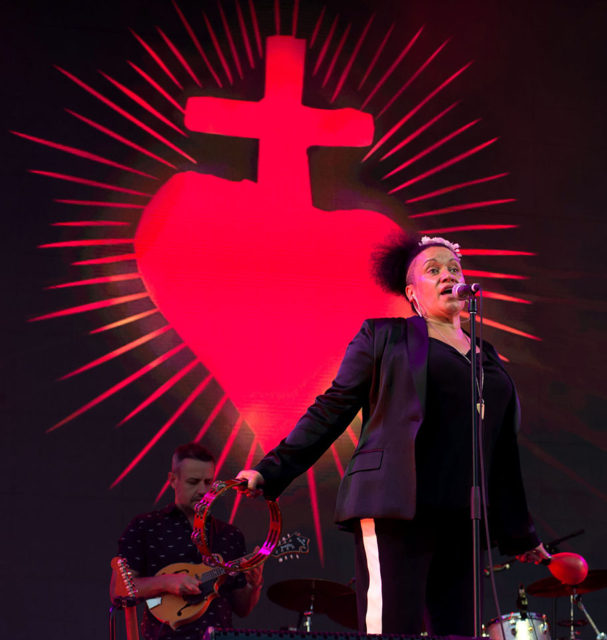 Special mention might also be made to the acts that had the daunting task of supporting Midnight Oil at both shows. On Saturday, Vika & Linda proved that they are indeed ready to step, as Peter Garrett observed, the twenty feet from the back of the stage – where they have been with Paul Kelly and the Black Sorrows for years – to stardom. An impressive one-hour show highlighted songs from the chart-topping Akilotoa anthology and the Sunday: Gospel According to Iso covers album of last year. The five-piece band is impressively led by Cameron Bruce on keyboards and driven by Ash Naylor on guitar. They may not have played much recently but you couldn't tell that from the tightness of the ensemble. The nice surprises of the 13-song set were the two new songs which are due to appear on a forthcoming album from the duo later this year: Ben Salter's 'My Heart Is In The Wrong Place' and Kasey Chambers' 'Raise Your Hand.' If these are any indication of what is to come then the new album is another chart topper. The duo closed their show with a moving rendition of 'Bridge Over Trouble Water' in tribute to Michael Gudinski, who passed away suddenly last week.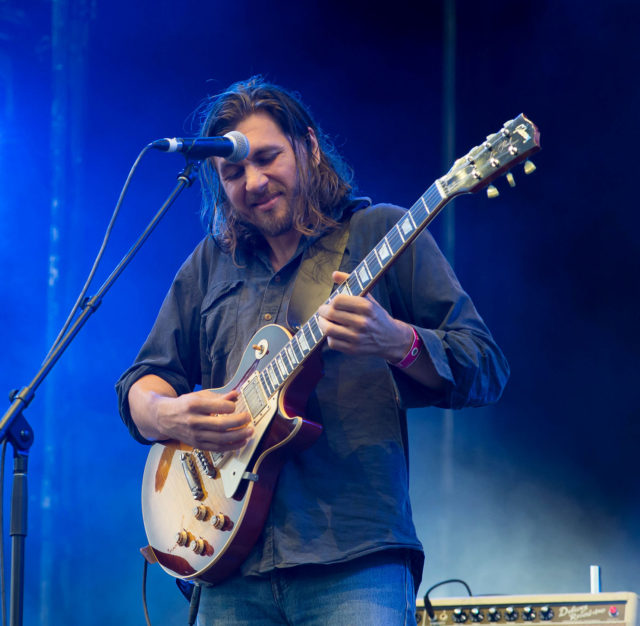 The Teskey Brothers have had a stunning rise to success and were rewarded with an hour and a quarter set prior to the Oils on Monday. The addition of a two-piece horn section a couple of years ago has added an extra dimension to the band and their ability to interpret the songs and create a soulful mood. The unusual aspect to this evening's show was a version of the INXS classic 'Never Tear Us Apart,' and while the Teskey's might have known how important that song is to one of the city's football teams, they might have over-estimated the number of AFL fans at Womadelaide. As usual, the Teskey's blend of soul and R&B and Josh Teskey's amazing voice got a very positive response. The tantalising question they now pose is, just where they go from here?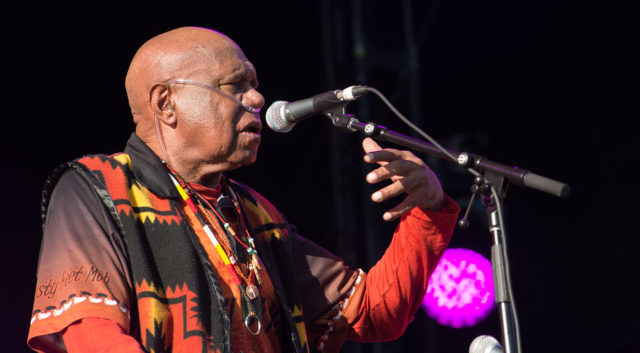 On opening night Archie Roach set the scene for the entire weekend with a thoughtful, story-filled hour featuring backing from a sensitive trio of jazz players with Steve Magnusson on guitar, Sam Anning on bass. These are the musicians who played on The Songs of Charcoal Lane album which celebrated the 30th anniversary of the landmark debut album and they were augmented this evening with and Erkki Veltheim on violin. Roach, with oxygen tank at the ready, has grown into the songs, or they have grown across the years. It was reminiscent of how Dylan, now in his late 70s, interprets his old songs and breathes new life and meaning into them. Emma Donovan and Leah Flanagan joined in on backing vocals for several of the songs in what was announced as part of Roach's 'farewell tour.' On the evidence of this show may there be many more farewell concerts ahead.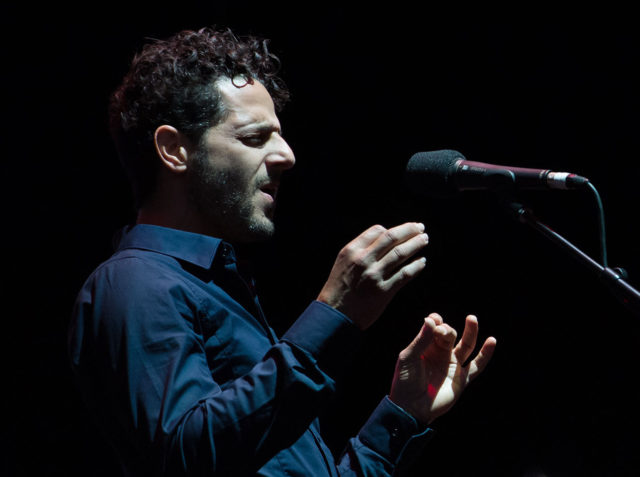 Lior, accompanied by Nigel Westlake and the Adelaide Symphony Orchestra then gave an extradordinary performance of the seven-movement suite Compassion. The theme of the work is the wisdom of compassion expressed through ancient writings – from Judaism and Islam – and timeless music. The power of music to transcend language was amply demonstrated in what was a unique show. It was also a reminder of the cultural diversity that we have become accustomed to with Womadelaide.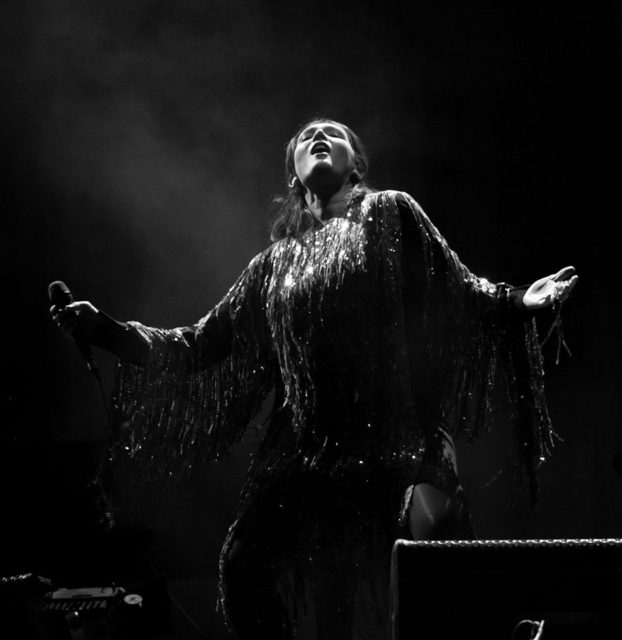 The first evening ended with Sarah Blasko, who is celebrating the tenth anniversary of her album As Day Follows Night, which was created over five days in Sweden with producer Bjorn Yttling. Under a clear, sky on a cool night, it was to be a fitting end to one day and an introduction to a weekend of music that was a glimmer of what is to come when things get back to 'normal' (in whatever form that might take).