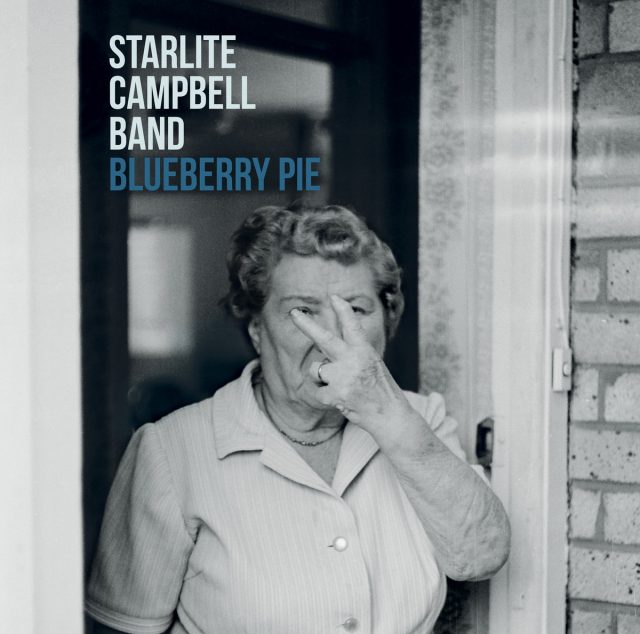 Starlite Campbell Band
Blueberry Pie
Supertone Records
Blues/R&B
Starlite Campbell is a UK outfit fronted by Suzy Starlite and partner Simon Campbell, and Blueberry Pie is an album that has been proving particularly popular with UK radio jocks while gaining significant airplay and acclaim throughout most of Europe. The eleven tracks featured are all self-written and draw deeply on the band-leaders' blues backgrounds to full effect.
Much of the material has a decidedly 'British' sound and vibe, with echoes of earlier blues music allies such as Georgie Fame, Stevie Winwood, the Animals and a raft of traditional, old-school blues bands that helped lead the blues revolution and return it to its original US roots.
The opening track, Walkin' Out the Door, features soaring B3 organ work and finely honed fretwork with the immediately familiar feel of Booker T's old R&B standard, Green Onions. Starlite herself is a powerful bassist with a hugely enjoyable grip of laying down a rock-solid backbeat that at times spills out exuberantly to hi-light her own ability and drive the tracks forcefully forward. Campbell works hard, consistently ringing the changes in pace and pitch with positively pitched fretwork that is always notable but never over-powering or distracting.
Blueberry Pie is one of those albums that comes as something of a pleasant surprise with a rich vein of old, warmly welcome sixties-style R&B at its molten core.
– Iain Patience