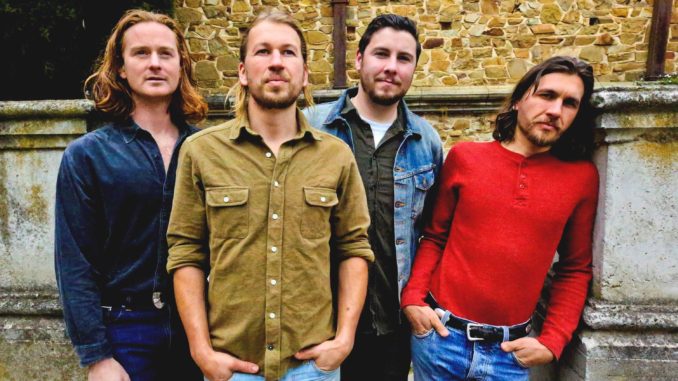 Close to four months away from Bluesfest 2021, next Easter Long Weekend, 1st – 5th of April 2021, Bluesfest has announced that the festival will feature an all-Australian line-up.

"With Australia's international border restrictions in place, we must officially announce that the international artists previously included on our 2021 lineup will not appear at Bluesfest next Easter," said a statement released today.
"With our last three All-Aussie Artist announcements, your response and support has already been incredible. We are fast approaching 70% sold out for what we believe will be our approved capacity."
"In our First Artist Announcement in July we advised, should international artists not be able to perform at the Bluesfest 2021 event, we will present you with the finest ALL-AUSSIE lineup, and we believe we have delivered.
"We look forward to celebrating the return of live music and the finest artists this country has to offer with you at Bluesfest 2021."
Tickets are available here: BLUESFEST
The line-up so far includes:
•   Jimmy Barnes
•   Tash Sultana
•   Ocean Alley
•   Ziggy Alberts
•   The Teskey Brothers
•   John Butler
•   Xavier Rudd
•   The Cat Empire
•   Kasey Chambers
•   The Church
•   The Waifs
•   Jon Stevens
•   John Williamson
•   Ian Moss
•   The Living End 
•   The Angels
•   Ross Wilson and The Peaceniks
•   Russell Morris
•   Kev Carmody
•   Troy Cassar-Daley
•   Briggs
•   Tex Perkins The Man In Black
•   Hiatus Kaiyote
•   Kate Miller-Heidke
•   Josh Teskey & Ash Grunwald
•   Weddings Parties Anything
•   The Black Sorrows
•   The Bamboos
•   Chain
•   Backsliders
•   Ash Grunwald
•   Blue King Brown
•   Melbourne Ska Orchestra
•   Vika & Linda
•   Harts Plays Hendrix
•   Jeff Lang
•   Nathan Cavaleri
•   Mick Thomas' Roving Commission
•   Kim Churchill
•   Henry Wagons
•   Mia Dyson
•   All Our Exes Live In Texas
•   Mama Kin Spender
•   Dami Im
•   Pierce Brothers
•   Emily Wurramara
•   Ray Beadle
•   Pacey, King & Doley
•   Garrett Kato
•   Kara Grainger
•   Hussy Hicks
•   ROSHANI
•   Daniel Champagne
•   Little Georgia
•   Bluesfest Busking Competition & Winners