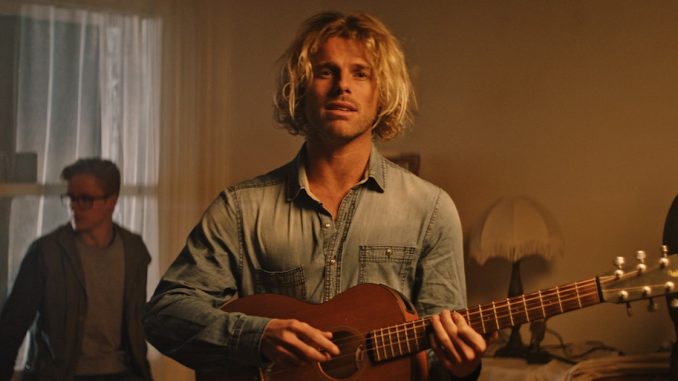 Kim Churchill has released the official video for his latest single 'Second Hand Car'.
Watch the clip now:
Churchill said of the release:
"We shot this clip in one, chilly night in St Kilda" recalls Churchill. "It's easily the most fun that I have ever had on a shoot and I was absorbed into this odd, surreal house and my role to find a way out of it."

"Jeff Johnston, the director, had the idea to use specific, visual themes bounce off the music and lyrics of the track. The hundreds of tea cups in the kitchen scene represent the morning routines of an entire love affair. The piles and piles of suitcases represent an unrelenting desire to move on."

"It was quite moving to be performing in the middle of these scenes, it was a brilliant visual experience for the song and the lighting design was unique and inspirational."
The song is the latest single of Churchill's upcoming album Weight_Falls, due out August 25.
Churchill will be touring throughout September/October and dates can be found in the Gig Guide.
For more information, head to https://www.kimchurchill.com/