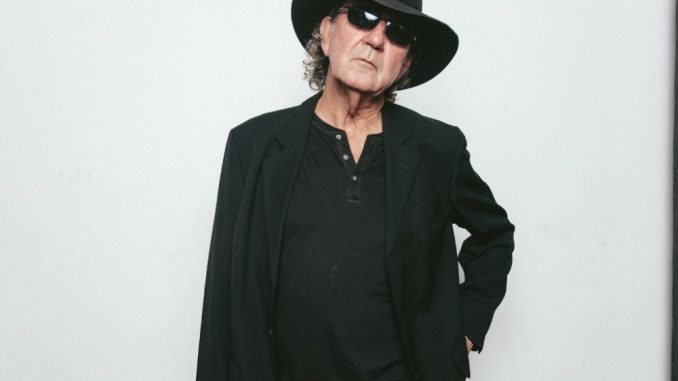 Yep Roc Records has announced the passing of legendary singer-songwriter Tony Joe White, he was 75. It was confirmed today by his family. (White had recently cancelled his October Australian tour that would have included an appearance at the Out On The Weekend festival).
With a prolific recording and performing career spanning more than 50 years, his songs traversed many genres, including blues, rock, country, R&B, and Americana, which is an incredible testament to his versatility as well as to his roots. His songs were covered by Elvis Presley, Tina Turner, Waylon Jennings, Willie Nelson, Joe Cocker, Tim McGraw, Kenny Chesney, Ray Charles, and countless others.
Glenn Dicker, co-founder of Yep Roc Records said, "Tony Joe White was a true American original. In everything he did he did it with his own unique voice. There was a gentle ease and flow that vibrated from the man. Always a positive vibe. We have been very fortunate to have been able to work with Tony Joe over these past few albums and years. We're grateful for all the wonderful music…and the hangs. We love you Tony Joe!"
White's latest album, Bad Mouthin', was released in September 2018, and features a blend of classics as well as five White originals, including two of the first songs he wrote—just before penning his breakthrough hits "Polk Salad Annie" and "A Rainy Night in Georgia" in 1967.
"If there's anything like a line connecting everything that I've done, I would say it's realness," says White. "Even my songs that are sweet little love ballads —those are all real, inspired by real love and real life. Being real, being focused on what's really going on around you, is something I learned early in my life."
Read the Rhythms feature on Tony Joe White that appeared in our recent September/October edition here: TONY JOE WHITE